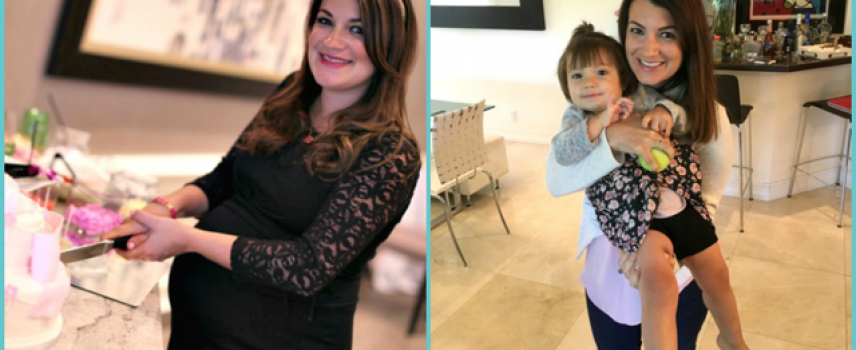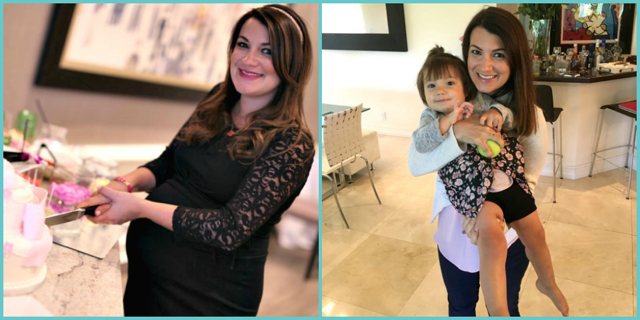 "Let food be thy medicine and medicine be thy food"
–Hippocrates
"Can I say something without you getting upset?" my sister asked, with an interesting expression on her face. I paused before answering, knowing that whenever anyone asks you a question like that, something shitty is about to be said. My sister is a straight shooter; she doesn't beat around the bush. So even though I knew she was about to say something I probably didn't want to hear, I tried to look calm and collected and responded with a casual, "What's up?" "Ilene," she said. "I think you let yourself go. I mean, you look better than most moms, but you used to be on point with your look. Now, not so much. You even have mom hair." She then proceeded to show me a side-by-side comparison of a picture of me from 10 years and a more current one, featuring that mom hair she referenced. Bam! What a punch in the gut! As I wondered what my life had come to, I replied, "Listen, I'm a working mom now. I don't have time to take care of myself like I did 10 years ago." Then I realized what was happening. Hadn't I been preaching about self-care? Hadn't I been telling people to put their needs first and make time for themselves? So why wasn't I doing it? I was making time for myself emotionally, but what about physically? I knew I didn't need to put ten pounds of makeup on every day, but I also didn't need those extra ten pounds around my stomach and thighs.
Even though my sister's words hurt, they gave me the kick in the butt I needed to take my self-care to the next level. I had lost most of the baby weight by that point, but not all of it. Maintaining a low carb diet and feeling hungry all the time lost its appeal after a few months, so I stuck to working out regularly and eating "healthy" to at least maintain my new mommy weight. But even though I thought I was being healthy, I noticed that I was tired when I shouldn't have been, and I felt bloated all the time. Loosely flowing shirts were in at the time, and let's just say I had no complaints about it. I was glad to hide my extra pounds however I could. I had intentions of being healthy and getting back to pre-baby weight, but I'd often find myself mindlessly snacking or eating more than I'd intended to. I thought working out would give me more energy and help me lose weight, but nothing was changing. My body was functioning okay, but I wanted it to function better. I wanted to fit into my skinny jeans without a muffin top and chase my daughter around the park without wishing I had an electric scooter. But I had no idea what I needed to do to make it happen.
Being Mindful
At the time that I was most seriously concerned about my baby weight, I was reading a book titled 10% Happier: How I Tamed The Voice In My Head, Reduced Stress Without Losing My Edge, And Found Self-Help That Actually Works- A True Story  by Dan Harris. In the book, Harris talks about how meditation and mindfulness helped him become 10% happier in his daily life. I wondered how those ideas could help me become more mindful of what I shoved in my mouth. As a therapist, I know that overeating can be a way of reducing anxiety and avoiding other issues. Maybe I was more anxious than I had realized and was using food as a way to lower my anxiety.
I decided that before I started to actively change anything, I'd start making efforts to become more aware. I worked on being more mindful of what I ate by keeping a food journal, and I practiced being mindful of what was going on with me emotionally by meditating with the Headspace app. I took a careful inventory of what I was eating, how active I was being, and what was getting me anxious. After a week of this, I took a look at my notes and realized I was eating lots of foods with added sugar and virtually no nutritional value—essentially empty calories. I also realized that even though I worked out, my other activities for the day had me mostly sitting. My mindfulness practice helped me realize that I was stressed about a couple of things in my personal life that I had been avoiding, and I needed to face them. Being mindful of all of this had me wondering what I could do to change and what the best path would be for me to take. I knew there were plenty of diets and plans out there, but I didn't want a simple solution. I wanted something that would improve my life in general.
I wanted a game plan to rescue my mind, body, and spirit. So I did what I do best: I started reading. Three different books changed my perspective on healthy eating and solidified my faith that eating correctly, being active, and being mindful actually work. At first I was skeptical, as usual, because I thought I was already eating pretty healthy. I didn't think I could learn to eat even healthier than I already was, and I had little faith that making adjustments to my diet would actually work. However, I followed what I read in those books, and it worked. Ten pounds later, I now enjoy an improved mood and more energy than I could have imagined. I'm not paid to share with you what worked for me; I simply want to pay it forward.
Eating Naturally
The three books I read that helped me break through my baby weight barriers were The Brain Fog Fix: Reclaim Your Focus, Memory, and Joy In Just 3 Weeks; The Earth Diet: Your Complete Guide To Living Using Earth's Natural Ingredient; and 10-Minute Recipes: Fast Food, Clean Ingredients, Natural Health. Though each of the books offers valuable and unique content, there are some similarities among them. First, they all make the point that research shows the foods we eat affect the brain chemicals that keep us energized, calm, focused, and inspired. Certain processed foods like donuts, some breads, and ice cream don't give our brains and bodies the support they need. As it turns out, the foods that are good for your brain are also good for your waistline. It's a fact that keeping blood sugar low is good for weight loss and cravings; it also makes your brain work more efficiently. Foods with anti-inflammatory properties allow new brain cells to grow and make more neurological connections, helping you think clearly.
After reading these books, I set out to eat more natural foods. First, I cut out any foods with added sugar. I replaced my raw brown sugar with Raw Stevia in my coffee, and substituted fat-free milk for unsweetened vanilla almond milk. I love peanut butter and almond butter, but unfortunately, most have added sugar; so I started checking labels and only bought those without any sugar. That was an easy switch. I started snacking on organic fruits and veggies or plain oatmeal with no sugar added, sometimes including some Stevia or peanut butter for added flavor and plain walnuts or almonds for a fun little kick. Sometimes I'd munch on Whole Foods brand organic popcorn with olive oil and salt or make a fruit and veggie smoothie with my magic bullet. I got most of my recipes from the 10-Minute Recipes book I mentioned earlier. My favorite recipe, and the easiest to prepare, is the green juice, which I'll include at the end of this article.
In addition to eliminating added sugar, I also stopped eating flour. I replaced my whole wheat bread and English muffins with sprouted grain Ezekiel bread and English muffins. You can find that flour-free brand in the frozen isle at most grocery stores. In the morning I love to eat a sprouted grain Ezekiel English muffin with half an avocado and one organic free range egg. I also love my English muffin with almond butter and a banana.
When choosing meat or eggs, look for organic, free roaming, and pastured. I never thought this would make a difference, but it has. The meat is fresh, and you can eat it knowing you aren't consuming any unhealthy toxins. At first I wasn't sure how to find organic meat, and I assumed it would be too expensive to have regularly. But since adopting this diet, I haven't spent any more on food than I used to. I'm buying less packaged junk and am eating less in general, which balances out the higher price tag of organic items. I also eat out less, which costs less too.
I eat brown rice, beans, potato, sweet potato and anything that comes from the earth. The best part is, I can eat carbs again! I haven't counted calories or reduced my portion sizes; I simply eat naturally whenever I'm hungry, and the weight has just melted off. I try to workout for at least 45 minutes a day—even if it's just taking a walk with my daughter— and my mood has lifted significantly. Though I don't do any crazy workouts or put my body through torture, my body is less bloated and more toned.
My new diet includes lots of fish, especially salmon, which helps me get my daily requirement of Omega-3 fatty acids. I also take a daily supplement and eat walnuts and spinach to be sure I get what I need. I'm not a weight loss expert, nutritionist, or chef; but by educating myself, I found a program that works for my mind, body, and mood.  Now I'm more equipped to face life's inevitable challenges, and I have more energy to chase my daughter. Below are some of my favorite recipes. I cook mostly everything with extra virgin olive oil, sea salt, and pepper. I also add half a lemon to my water at least once a day. If you have any questions about the contents of this post, feel free to email me. I know it is a lot of information that is why I have included some of my favorite recipes and my food shopping list to help you on your journey to eating better for your weight-loss and mental health goals.
Last minute tips to staying healthy on the go: 1. Always bring water with you, 2. Keep packs of Stevia with you, 3. Always have a snack in your bag like an apple, banana, or some raw nuts, 4. Order food plain without sauces.
Below are a few of my favorite recipes, some borrowed from 10-Minute Recipes: Fast Food, Clean Ingredients, Natural Health by Liana Werner-Grey
Classic Green Smoothie
Ingredients:
1 ½ cups of almond milk
2 cups kale
2 bananas
1 cup spinach
¼ cup fresh cilantro
1 cucumber, peeled
Actions:
Blend all ingredients in the blender until the mixture reaches a smooth consistency.
Almond-Crusted Chicken Tenders
Ingredients:
¾ cup extra-virgin olive oil, for cooking
1 cup almond flour
2 tablespoons turmeric powder
2 teaspoons salt
1 pound boneless, skinless chicken breast, cut into strips
Actions:
Add the oil to a large pan and heat on medium-high
Mix the almond flour, turmeric, and salt in a bowl
Wet chicken with water, then dip them in the almond flour mixture until coated
Drop the tenders into the hot pan, and cook for 4 minutes on each side until golden brown and cooked through.
Sweet Potato Fries
Ingredients:
2 tablespoons extra-virgin oil, for cooking
2 small sweet potatoes
salt
Actions:
Add oil onto pan and heat to high
As the oil is heating, wash the potatoes and then cut them into thin strips
Add potatoes to oil and let cook until golden brown
Turn off heat, and then season the fries with salt
Avocado Tuna Salad
Ingredients:
½ avocado
1 small can of chunk white albacore tuna
1/3 green bell pepper
1/2 tsp. salt
½ lemon squeezed
Actions:
Scoop ½ avocado place in a bowl
Add drained white albacore tuna
Add chopped green bell pepper
Add  ½ tsp. salt
Add ½  squeezed lemon
Mix all the ingredients together
Delicious with one slice of Food for Life Ezekiel 4:9 Sprouted Grain Bread Low Sodium
Doctor Ilene's Whole Foods Market Shopping List (click the link to download)
Ezekiel 4:9 Food for Life English Muffins
Organic Girl Organic Romaine Leaf
Blue Diamond Almond Breeze Unsweetened Vanilla Almond milk
Organic Raspberries
Lemons
Atlantic Salmon Fillet
Organic Garnet Sweet Potato (Yam)
365 Organic Baby Spinach
Nuts About Florida Walnuts
Halos Clementine's
Organic girl Organic I Heart Baby Kale
Organic Green Seedless Grapes
Organic Bananas
Annie's Homegrown Peanut Butter Chocolate Chip Organic Chewy
Organic Fuji Apples
Organic Avocados
Cedar Organic Garlic Lovers Hummus
Amy's Organic Lentil Soup
Wallaby Organic Greek Low-fat Plain Yogurt
Udi's Gluten Free Pizza Crust
Bell & Evans Organic Boneless & Skinless Chicken Breast, Air
Organic Valley Organic Extra-Large Brown Omega-3 Eggs
Grass Fed 90% Ground Beef
Organic Cucumber
Organic Grape Tomatoes
365 Organic Boneless Skinless Chicken Thighs
365 Original Instant Oatmeal
Stony field Organic Strawberry Organic Yogurt Drink
Food for Life Ezekiel 4:9 Sprouted Grain Bread Low Sodium
G.H. Cretors Organic Popped Corn Extra Virgin Olive Oil
365 Organic Riced Cauliflower
Nuts About Florida Raw Cashews
365 100% Organic Apple Juice
365 No Salt Added Chunk White Albacore Tuna
Organic Baby Carrots Washed & Peeled
365 Organic Whole Strawberries
365 Frozen Organic Wild Blueberries
Organic Red Bell Pepper
Organic Garlic
Organic Celery
Nature's Rancher Organic Ground Chicken Breast
365 Organic Garbanzo Beans
Muir Glen Organic Tomato Paste
365 Creamy Almond Butter
365 Organic Creamy Unsweetened Peanut Butter
Produce Red Creamer Potato
365 Organic Whole Kernel Sweet Corn No Salt Added
Westbrae Natural Vegetarian Organic Black Beans
Organic Valley Mozzarella Fancy Shredded Cheese
Annie's Homegrown Chocolate Chip Organic Chewy Granola Bars
Miracle Noodle Fettuccini
Nuts About Florida Pistachios, No Salt Added, Roasted
Organic Unrefined – Unfiltered Extra Virgin Olive Oil
Nature's Earthly Choice Organic Premium Quinoa
365 Organic Ketchup
365 Organic Dijon Mustard
365 Organic Turmeric
365 Sea Salt Fine Crystals
Organic Ginger Root
365 Organic Dark Red Kidney Beans
Organic Almond Flour
Talk soon,
Dr. Ilene
Article edited by Dr. Denise Fournier