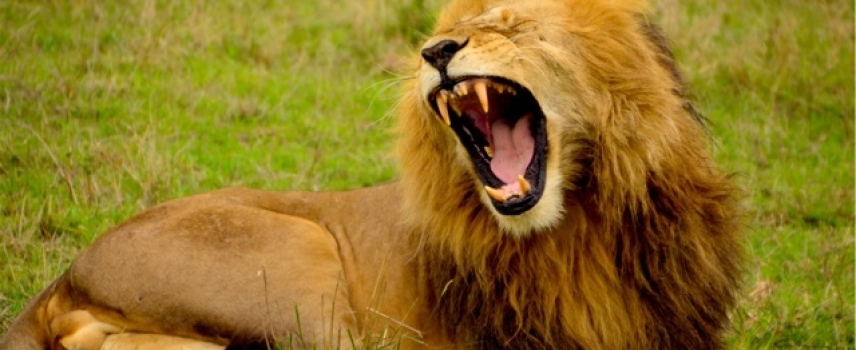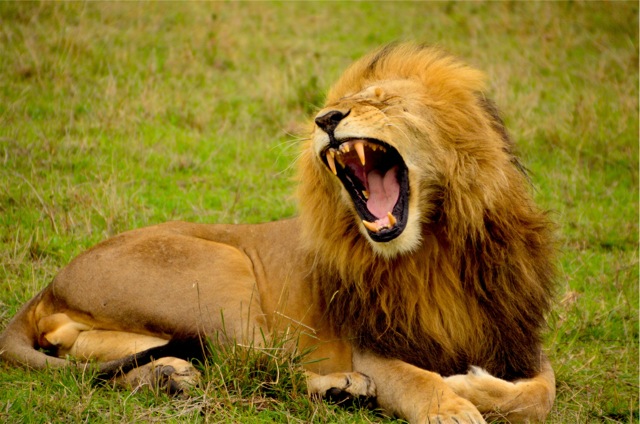 "Functioning depends on how well you adapt to your environment."
–Murray Bowen
Allow me to throw at you a new idea that may be difficult to grasp, at first, but is well worth trying to understand. Your family is not just a bunch of separate people who happen to be related to each other and are just walking around in their own lives, totally unaffected by one another. Your family, as American psychiatrist Murray Bowen likes to call it, is an emotional unit. This means that the relationships among you and your family members are reciprocal; each person changes in response to processes governing those family relationships. Basically, everyone in a family is emotionally connected to one another such that what one person does affects the others. You might be wondering what the heck I'm talking about. That was certainly my experience when I first heard about these ideas. I used to tell myself, "I'm my own person, and if I emotionally or physically distance myself I can prove that I'm unaffected by those around me," but when I tried to put this into action, it never seemed to work. Let me give you an example that will help explain this systemic interaction and show how each person changes in response to the process governing the family relationships.
Cynthia left home to go to college in another state. She was happy to finally get away, because her family was a major stressor in her life. Throughout her whole life, she'd felt she needed to bare the responsibility of her family members' issues. Cynthia thought that by going away to college, she'd be free. And things did quiet down in her life—at first. However, not long after she left, her parents decided to get a divorce; this had a major effect on Cynthia. She was pulled into the emotional battle of her parents' divorce, even though she was hundreds of miles away. She realized that the distance separating her from her family members hadn't changed a thing; she was still highly emotionally reactive to them. She realized that her need to be there for her family stayed exactly the same as it had been before she left, and creating physical distance wouldn't be enough. Cynthia decided she had to learn how to manage her own anxiety whenever there was a family crisis. Instead of trying to fix the issue, distance herself, or cut off family members, she instead tried to understand her family as an emotional unit and see the role she played in it. After experiencing some health issues that she felt were related to her family stress, she came to the following conclusion: "My well-being depends on understanding how I can better manage when a crisis occurs. Running away does nothing."
Managing Self in Extreme Anxiety
Research shows that children in highly anxious families may be hindered from developing a strong sense of self. When people fail to develop a strong self, their well-being and functioning usually depend on what others say or don't say, instead of on what they personally want. Essentially, their sense of self vanishes in the presence of others, and they start to want to be what other people want. This all shows itself in many ways: co-dependence, self-sabotaging behavior, constant efforts to accommodate others, and even chronic inflammation in the body. After her parents' divorce, Cynthia was trying to manage the anxiety of everyone in her family instead of looking inside herself to see how she was managing and feeling. She lacked a strong sense of self, so she wanted to be and do what everyone in her family expected of her. Ignoring her own needs eventually resulted in her developing an ulcer and suffering periodic anxiety attacks.
In general, people tend to be more concerned with things outside themselves, instead of looking within. I asked Cynthia, "What difference would it make if you held the belief that the people in your family could manage their own stress?" She cried out with relief, "It would be like a million bricks being lifted off my shoulders."
Change happens when you shift your experience of a problem. Whenever an issue arose, Cynthia thought she had to emotionally carry all the burdens of her family members and try to ease everyone else's anxiety; in doing so, she lost herself. She believed she needed to distance herself and ignore her family, when really she just needed to be willing to take on the challenge of looking at herself and managing only her own anxiety around the situation. Bowen emphasizes that when a difficult situation arises, what matters most is how you think about the problem, because problems will come either way. In Cynthia's case, she lost herself by trying to manage everyone else's stress, believing it was what she needed to do in order to help the situation. This only made her feel more anxious about her parents' divorce and more reactive to everyone around her.
In therapy, Cynthia was able to gain objectivity about the emotional process of her particular family unit. Just by thinking differently about her role in the family, she was able to make significant changes. She worked with me on creating a strong sense of self—or, as Bowen would say, we helped her become differentiated.
Differentiation of Self
When we don't have a self, our goal is to figure out what our environment wants us to do. With a self you build the ability to self-regulate, which brings about changes that allow you to have low reactivity to family members; this means your need for approval decreases, as do your expectations and distress. Sounds pretty good, right? It was when I learned about this aspect of the differentiation process that I decided to study Bowen's theory more in depth, which has provided great insight in my professional life, and great relief in my person life as well.
Differentiation of self is all about learning to manage your own part in your relationships with others. It means being part of an emotional unit while also being able to control your own functioning at the same time. Cynthia was adjusting her internal functioning to help keep her family in harmony, which had adverse effects on her health. By paying attention to her body, mind, and emotions in relation to her family, she became capable of balancing her needs for togetherness and individuality.
Working toward becoming more highly differentiated isn't easy. A person has to be motivated and challenged enough to realize their part in the family system and work on their issues themselves. The irony in all of this is that you cannot differentiate a self without being in relationship. As Cynthia said, "The only way through is to be together. Emotional distance doesn't help, but learning to manage yourself in the situation of being with the people that bring about stress is what helps. I learned to be present with my anxiety because backing away created more of it. Really you don't get rid of anxiety you learn how to better manage it."
So when a difficult family situation arises and anxiety is high, avoiding the issue or being what everyone else wants you to be isn't particularly helpful. This work is all about being who you want to be; that includes responding in ways that are suitable for you and beneficial to your functioning and health. It takes time and involves lots of practice with getting uncomfortable.
Talk soon,
Dr. Ilene
Article edited by Dr. Denise Fournier