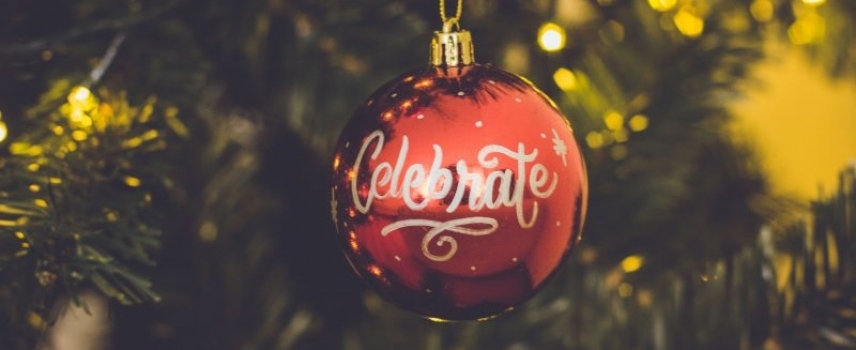 "Be content with what you have; rejoice in the way things are. When you realize there is nothing lacking, the whole world belongs to you."
–Lao Tzu
In a recent session, my client, Beth, explained, "The holidays are here again. I know I'm supposed to be excited, but it's really just a reminder of how far away my family and friends are." Beth had recently moved far away from her family for a job and really didn't have anyone special to be with over the holidays. She was planning on spending them alone with a bottle of wine and a box of chocolate. For a moment that way of spending the holidays sounded pretty good to me. No family members to argue about politics with. No worries about overspending on holiday gifts. She certainly didn't have to prep a big meal and then deal with the clean-up afterwards. In that moment, I thought it would be great to change places with Beth for the holidays. She probably would have been happy to share in the holiday spirit with other people, rather than be alone. Trading places with each other seemed like it would be a nice win-win situation.
Then I got in touch with reality and realized that my fantasizing was such a typical part of the human condition: to want the opposite of what you have; to think the grass is greener on the other side; to want something different then your typical life. If your holidays are overwhelming with a lot family members, you may find yourself day dreaming about spending your holidays on a cruise ship sipping margaritas. If your family is estranged you might be desiring a big holiday celebration filled with family board games, a bunch of screaming kids, dirty dishes, and thousands of dollars racked up on your credit cards. Whatever it may be, the holidays have a way of bringing things to the surface. It's a reminder of stressful family members, lack of finances, or a divided family. Things that may be forgotten on the other days of the year can't be ignored during the holidays. Maybe that's why it's my busiest time of year. So what can be done about it? The pressure to put a cheerful holiday smile on your face doesn't help when on the inside you want to scream at the mall traffic and throw your remote at the TV showing that sickeningly sweet holiday movie.
Instead of concentrating on the stuff we lack, the holidays should serve as a reminder to be content with whatever it is we do have. Nothing is ever going to be 100% perfect, unless you're in a Hallmark movie. Expecting everything to go exactly the way you want will only lead to disappointment. Everything, yes everything, is flawed in some way; but the good news is that there are always upsides as well. With this understanding, I have decided to accept whatever this holiday has to bring. If I have to play host again, I'll do it and be grateful I have a home that can accommodate my family. If we have a big dinner, I know I'll have a lot of cleaning to do, but at least I have a loving family to share it with. If you find yourself with less family around, try to enjoy some quiet and relaxing time with a delicious bottle of wine, some of your favorite chocolates, and a good movie. Try to enjoy your own company. If you have a big family, try to enjoy their pleasantries even if they're loud. Be more present while opening presents, being grateful that you have people that care about you. And most of all, appreciate the gift of contentment this holiday season by limiting your focus to what you do have.
Did you enjoy reading this article?
Once a week I send out a newsletter with new articles and unique content for readers. It is my way of staying in touch with you and giving you free advice based on some important topics.
Click here to sign up for my newsletter.
Have a tough time putting yourself first? Still not sure how to take action to live the life you always dreamed of? Check out my latest book, "When It's Never About You." – http://amzn.to/2macaur
Talk soon,
Dr. Ilene