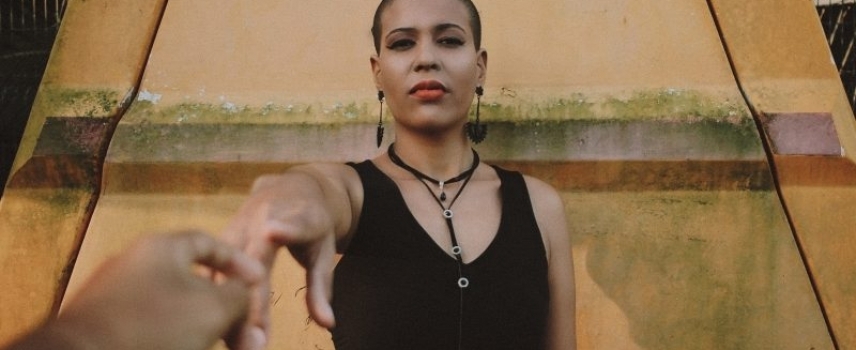 You know that person at the office who's always sick with whatever bug is going around and chooses to go to work anyway? No matter how hard you try to avoid making contact, you somehow always end up catching whatever he or she's got. It's unnerving, uncomfortable, and seemingly unavoidable. Unpleasant though it may be, it's the nature of office culture and contagious illness: if someone catches something, everyone else is likely to catch it also.
But the common cold isn't the only thing that gets spread this way. Emotions, moods, and attitudes are just as contagious. Whether it's a negative person in the workplace or a family member who's perpetually on edge, there's always going to be someone whose energy can contaminate you—that is, until you learn to immunize yourself from it.
Years ago, one of my mentors shared something with me that forever changed the way I conduct therapy and relate to other people in my life. We were having a discussion about one of my clients and the particularly challenging family issue she was working through in our sessions together. Week after week, this client arrived to our sessions distraught, anxious, and desperate for things to be different. The 60 minutes we'd spend together every week—during which she'd spend most of the time complaining, and I'd spend most of the time shrinking into my chair—felt like torture for me; by the time each session ended, I'd be worked up and bent out of shape. Noticing this, my mentor said the following to me: "If you absorb the emotional energy she's emitting, you'll be in no position to support her. You have to keep your emotional and energetic space clear if you're going to have a shot at helping her clear hers." "That makes sense," I told him. But how do I do that?" "It's simple," he answered. "Whenever you're in her presence—or in the presence of anyone whose emotions are affecting you—ask yourself this question: Whose emotion is this?" Time stopped the moment I heard those words. The question struck me as so powerful, so profound in its simplicity, that I had to pause for a moment and center myself. What this question has yielded for me and the clients I've shared it with over the years has made all the difference in the world.
You see, human beings are wired for connection, and certain cells in our brains—known as mirror neurons—cause us to automatically react to other people's emotions. It's the reason we instinctively cringe when we see someone get injured; it's why we cry when the protagonist in a film experiences something painful. We can't help but be affected by each other; we're contagious in this way. So it can sometimes be difficult to distinguish other people's emotions from our own. But, thankfully, we have the ability to choose how much we want to be affected by the emotions we come in contact with in the course of our relationships with others. The more skillfully we can do this, the less susceptible we are to getting weighed down by other people's emotional baggage.
Here are some tips for developing that skill:
1. Practice mindfulness. The more grounded and centered you are in your own experience, the easier it will be for you to distinguish your emotions from those of other people. Practice checking in with yourself on a regular basis, noticing what you're thinking, feeling, observing, and experiencing in the moment. The more familiar you get with what's going on inside you, the more quickly you'll notice when you've absorbed someone else's stuff.
2. Set clear boundaries. It's possible to have empathy for people without burdening yourself with their emotions. This requires setting firm boundaries and maintaining a clear sense of where others end and you begin. Sometimes, of course, that's much easier said than done. No doubt, some people will challenge your ability to keep your emotional space clear, but it's your responsibility to keep the boundaries in place. If you notice yourself getting worked up on a phone call with a perpetually pissed off relative, it's okay to lovingly end the call. If the coworker you have lunch with always spends the time complaining, and you find yourself returning to the office in a bad mood, it's okay to tell her you won't be joining her for a few days. Caring about others and being supportive doesn't require you to take on their emotions. The clearer your boundaries are, the clearer that distinction will be.
3. Practice the catch and release method. Sometimes it's impossible to avoid catching emotions that didn't originate from you. But the quicker you notice that it's happened, the quicker you can do something about it. Whenever you see that you've been affected by another person's energy/mood/vibe, inhale deeply, say to yourself, "I've picked up something that doesn't belong to me," and on the exhale, focus your attention on releasing it. The more regularly you do this, the better you'll become at it. Before you know it, you'll be letting other people's emotional energy pass right through you without it getting stuck, and you'll be in a much better position to stay in connection with them without being negatively affected.
4. Make your emotional health a priority. When you commit to being emotionally well, you build your immunity from other people's emotional junk. So make your wellbeing a priority. Take care of yourself, manage your stress level, keep company with people who make you feel good. The healthier you are, emotionally speaking, the less likely you'll be to absorb other people's emotions.
Vitamin C, rest, physical exercise, and a healthy diet will help you maintain your body's immune system. To keep your emotional immune system healthy, mindfulness, self-care, and clear boundaries will do the trick. The next time you notice yourself picking up someone else's emotional baggage, ask yourself "Whose emotion is this?" If the answer isn't "Mine," gently set it down. Because if it isn't yours, why would you take it?
Dr. Denise Fournier is a psychotherapist, hypnotherapist, coach, and consultant. She owns and operates Evergreen Therapy in Miami, Florida and is an adjunct professor for Nova Southeastern University. Visit her at www.evergreen-therapy.com to learn more about her work and read her blog.