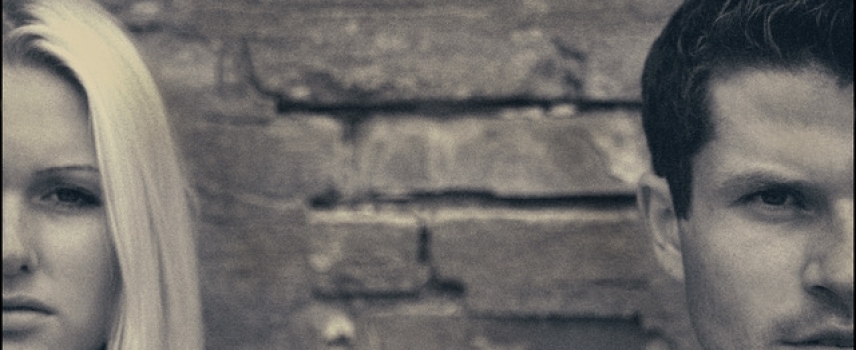 Violet came to my office totally stressed out. After taking a deep breath, she explained to me that she was feeling overwhelmed by anxiety. This was a surprise to her, because she'd never felt much stress during her 30 years of her life. She described herself as a real "go getter" and explained that whenever she was upset or anxious about something, she'd just deal with it by taking action. So when she found herself more anxious than ever—biting her nails, buying stuff she didn't need, and having the occasional cocktail to quiet her mind—she wondered what was going on. As far as she could tell, nothing was really wrong. There wasn't anything for her to fix in her own life, as far as she could tell, and the lack of clarity about the source of her anxiety had her even more stressed. But then we got to talking, and some answers began to surface.
As it turns out, Violet had recently moved in with her boyfriend. Though they had what she described as a "good relationship," her boyfriend, Jeff, was easily frazzled and stressed. Violet explained that he would freak out, stress out, and then do nothing about the problem he was facing. Sometimes Violet would try to give him advice or try to fix the problem for him; but when she realized it wasn't making a difference, she eventually stopped. Although Violet was no longer trying to take on Jeff's problems, she was still instinctually picking up on his anxiety. This made it hard for her to manage her own life and anxiety when Jeff would come home upset, frantic, or anxious. Violet's natural response to stress had her wanting to comfort and soothe Jeff, but since that never worked, she was left anxiously biting her nails facing the fact that she had to live with a problem she couldn't be the one to solve.
So what was Violet to do? She loved Jeff and wanted to be with him, but his constant stressing was making her Zen mindset hard to maintain. Instead of exploring ways to kick Jeff out, we looked instead at how Violet could support him without either taking his problems on as her own or totally ignoring the issue right in front of her. How could she be present and loving without catching his anxiety like a virus? Violet decided that she would learn to more effectively manage herself whenever she felt affected by Jeff's anxiety.
Understanding that the anxiety in her household was, in fact, contagious initially had Violet wanting to scream in anger. But after realizing she had another option that could actually support her personal development, she opted to take a more mature approach to the problem. She worked on her persistent need to fix everything and left room for Jeff to be anxious and have his own emotional process. She made a conscious effort to keep his anxiety from negatively affecting her life, and as a result, he got so overwhelmed by his emotions that he finally started making some changes.
When "Helping" Isn't Helpful
Most of us think that when we take on other people's issues and anxiety as our own, we're being helpful. In our intimate relationships, we might even think it's our responsibility to step in and ease our partner's discomfort. But all we're really doing under these circumstances is taking on their problems; and while that might provide them with some short-term relief, it doesn't really solve anything. Sometimes we take on other people's anxiety intentionally, and other times it happens by mere osmosis. Like Violet, if you find yourself others' anxiety just from being around them, it will help to remember that you don't have to take on their issues. Be present, center yourself, take a deep breath, and give the problem back to the other person by saying something like, "That sounds like a dilemma. What's your plan? What ideas have you come up with to handle it?" This allows you to be helpful without feeling like you need to take their emotions on for them.
Let's get real for a moment: We all absorb a certain amount of anxiety from our families, jobs, and life responsibilities. Most of the time, that anxiety is passed from person to person, almost like a virus. However, instead of trying to avoid it, you can protect yourself from being infected by understanding that you have other options.
As a result of her work in therapy, Violet decided to start acting for herself by making an effort to decide how she'd like to respond when faced with Jeff's anxiety. She realized that taking his anxiety on wasn't good for anyone, and neither was trying to manage his life, distancing herself from him, or being critical and dismissive. Instead, she became aware of the contagious nature of anxiety and learned to deal with it more effectively when she encountered it. She learned to be present without needing to fix anything. She made a personal shift in the right direction, and it made all the difference.
Did you enjoy reading this article?
Once a week I send out a newsletter with new articles and unique content for readers. It is my way of staying in touch with you and giving you free advice based on some important topics.
Click here to sign up for my newsletter.
Do you know someone that has a tough time in relationships? Steer them to my latest book, "When It's Never About You: The People-Pleaser's Guide to Reclaiming Your Health, Happiness and Personal Freedom." It is available to order here!
Talk soon,
Dr. Ilene