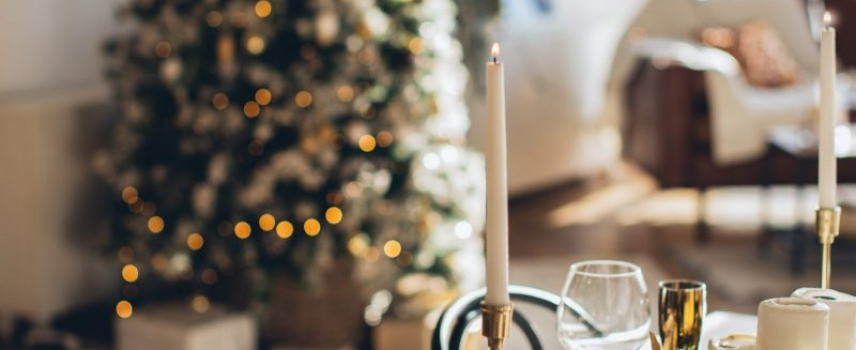 What To Do When Triggered During the Holidays
When we think of the holidays, most of us think of champagne, good food, gifts, scented candles, beautiful holiday lights, and family gatherings. For many, the holidays are the happiest time of year; but for others, it's a very different story. If you're someone who experiences the holidays as a time of stress, anxiety, emotional triggers, and pain, you aren't alone. This time of year comes with the added pressure to feel joyous and happy; but for many, the thought of gathering with family or partaking in holiday activities is anything but a source of joy. It's a time of stress and anxiety, fights and disagreements, migraines and overeating. Memories of disappointing holidays, empty promises, gift-less Christmases, and lightless Chanukahs leave a void in the hearts of people throughout the world. And for many, the loss of family members due to sickness, death, or cutoff adds another layer of pain and hurt.
Sadly, many of us have experienced severe conflict and anxiety around holiday season; therefore, this time of year may be emotionally difficult and draining. I have yet to find the perfect family we see in holiday movies in real life. Most of us don't spend our holiday sitting around a beautiful fireplace with our loved ones, sipping hot chocolate and laughing about good old times. Instead, being home for the holidays is an experience that can often trigger nasty flashbacks and bring up emotional distress—so much so, that avoiding a holiday dinner can seem like the wisest choice.
You might have a family that pressures you to spend the holidays with them or expects you to host every year.  Or, if you're cut off from your family, you might find yourself flooded with bad holiday memories and stuck at home alone, with no place to go. Some families don't have peaceful conversations around the dinner table; they sit in silence or endure uncomfortable discussions. People endure interrogations and insults from drunk family members, or face endless criticisms that make them wish they'd stayed home.
The discomfort and pain of family gatherings feel worse when you're pressured to enjoy your family during the holidays, but just can't seem to do it. You convince yourself that this year will be different. But it's always the same. Someone gets drunk and verbally attacks everyone; another person expects to be served all night; someone else insults the food. People don't automatically change into joyous human beings just because it's the holidays; they bring their same selves to the table, which can be hurtful and disappointing.
Because the holidays come around only once a year, there's an added pressure to make things jolly and cheerful; when that doesn't happen, you can get left feeling sad and wondering if you're the only one going through this. I'm here to tell you that it isn't only you. As a therapist, this is my busiest time of year. This year, with the extra stress of COVID-19, everyone's feeling affected in one way or another. So this holiday season, give yourself a much-needed break from the pressure and stress. Use this time to give yourself the gift of self-care, only doing what feels right for you. If you don't have the money this year, don't overdo it on gifts; in fact, don't buy gifts at all. If you aren't comfortable hosting a big dinner, don't offer to do it. Take care of yourself. Protect yourself. Be aware of things that trigger you, and do what you can to manage yourself and get through to next year. I don't usually find avoidance to be helpful, but I do believe in giving yourself time to sort out how you feel. Time to just let things be for a bit. Remember, if you're already feeling stressed and overwhelmed, you may need some time to sort out how you want to spend your holidays. If you feel very emotional, know that you aren't alone and you will get through this. Be compassionate and patient with yourself. And if the tensions get high, remember that you're well within your right to say No and do what's best for you. When you feel in control of your reactions and responses, you can more effectively address situations that might otherwise seem overwhelming. Take it one day at a time. Remember that feelings are only temporary, and in many cases, what we feel trapped in is not our forever. You deserve to be happy—not only during the holidays, but in life, too.
It's never a bad idea to reach out for professional help, especially if you're experiencing intense emotions or struggling with suicidal thoughts.
24/7 National Suicide Prevention Lifeline: 1–800–273–8255
You Can Text HOME to 741741 in US for the Crisis Text Line.