When It's Never About You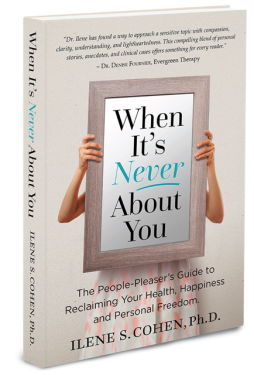 In, "When It's Never About You: The People-Pleaser's Guide to Reclaiming Your Health, Happiness and Personal Freedom," I take a realistic and systemic look at what it means to be a people-pleaser. Guided by real-world examples and activities, you'll learn…
How to reclaim a strong and balanced sense of self—while still being a "good person."
How to break the harmful behavior patterns that keep you from being heard, listened to and respected.
Specific strategies for transforming yourself from selfless to "self-full."
How to go from feeling "vanished" to being clearly
How to get what you want and need—while actually earning evenmore respect from others.
It's Within

You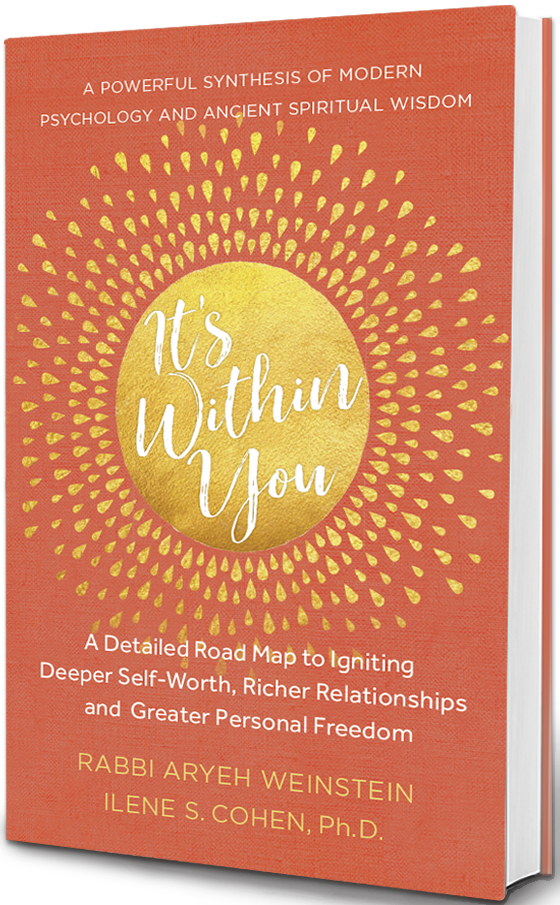 In, "It's Within You: A Detailed Road Map to Igniting Deeper Self-Worth, Richer Relationships and Greater Personal Freedom" we help you to explore where your self-worth is coming from; within or from without.
In our book you'll learn how to harness a new, stronger self-worth to:
Respond to real-life issues with healthy emotions and behaviors, not destructive ones.
Become the source of your own thoughts and emotions.
Stop taking the things people say about you so personally.
Easily let things go.
Anxious for

Answers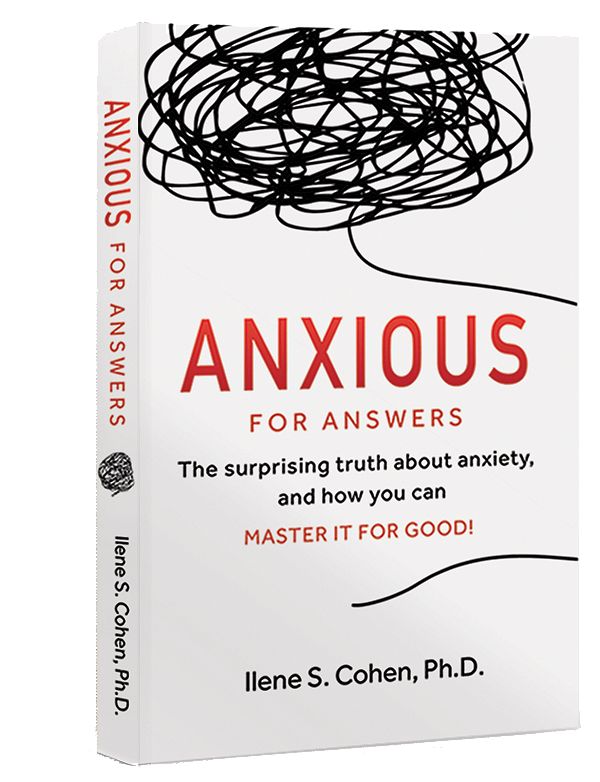 In, "Anxious for Answers: The surprising truth about anxiety, and how you can master it for good!" I explain how the misconceptions about anxiety, i.e., it's a "sickness" within an individual ― only exacerbates a tough ongoing challenge for those who wrestle with it.
I have witnessed firsthand the many possibilities the advice in this book offers:
Learn to "self-soothe"― finding the serenity within you.
Preserve your inner calm in the face of life's chaos.
Lead a less anxious, more conscious and more intentional life.
Build better relationships and make better life decisions.
Train yourself to stop reacting to old childhood "programming."
Adios Anxiety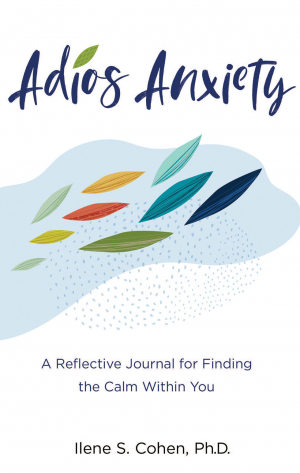 Ready to MASTER your anxiety? It's not easy to go through life when you feel a huge weight of anxiety holding you back. 
Adios, Anxiety will guide you in the process of finally getting relief from your anxiety.
This reflective journal is filled with thought-provoking quotes, questions to ponder, and activities that inspire a new level of self-awareness through writing. You can write your way through anxiety and find new ways to express yourself with activities and journaling exercises that give you a new way to think.
Not Enough You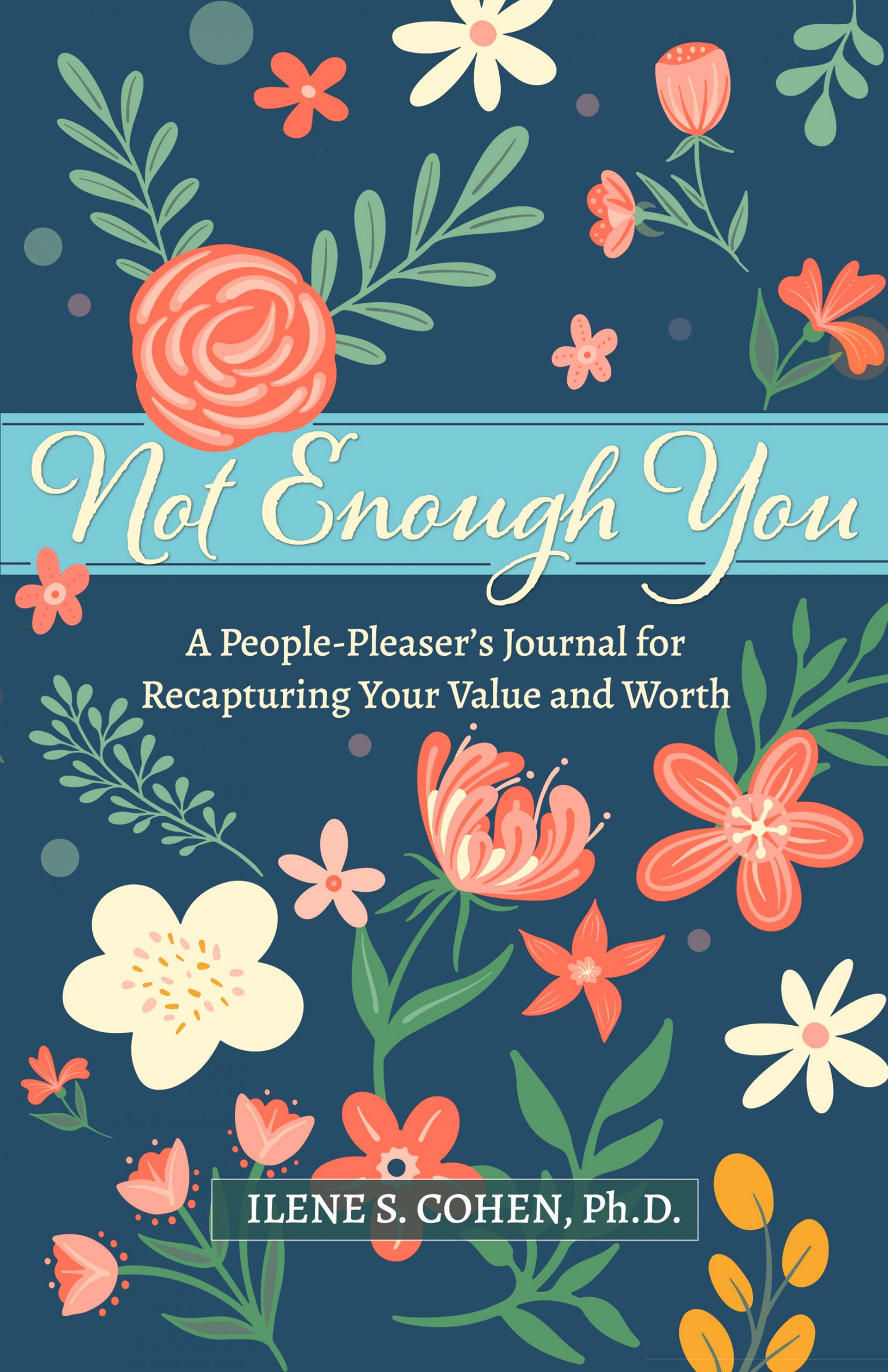 "Not Enough You" is a guided journal filled with research-based ideas designed to help you manage anxiety, nurture your values and goals, and start making real changes in your life and relationships. By finally taking the time to focus on yourself, you can open the door to a healthier and more fulfilling lifestyle. A lifestyle that includes YOU in it.
This reflective journal is filled with thought-provoking quotes, questions to think about, and activities that inspire a new perspective. Through the process of completing the journal exercises, you can identify unhelpful patterns and make life-changing adjustments. It's time to commit to happiness by committing to bringing out the best in YOU.