When It's Never About You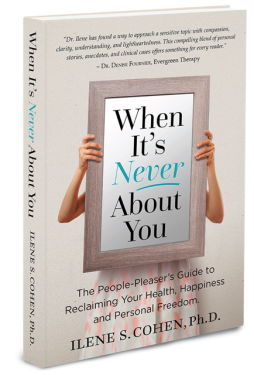 Hi. I am Dr. Ilene, Psychotherapist, blogger and professor at Barry University.
In my book, "When It's Never About You: The People-Pleaser's Guide to Reclaiming Your Health, Happiness and Personal Freedom," I take a realistic and systemic look at what it means to be a people-pleaser. Guided by real-world examples and activities, you'll learn…
How to reclaim a strong and balanced sense of self—while still being a "good person."
How to break the harmful behavior patterns that keep you from being heard, listened to and respected.
Specific strategies for transforming yourself from selfless to "self-full."
How to go from feeling "vanished" to being clearly differentiated.
How to get what you want and need—while actually earning even more respect from others.
If you're tired of disappearing from life and are ready for the "pleasing prescription," When It's Never About You will give you the tools and confidence to put yourself first, while bringing the best YOU to those who depend on you!
After years of research it is finally available!
Anxious for

Answers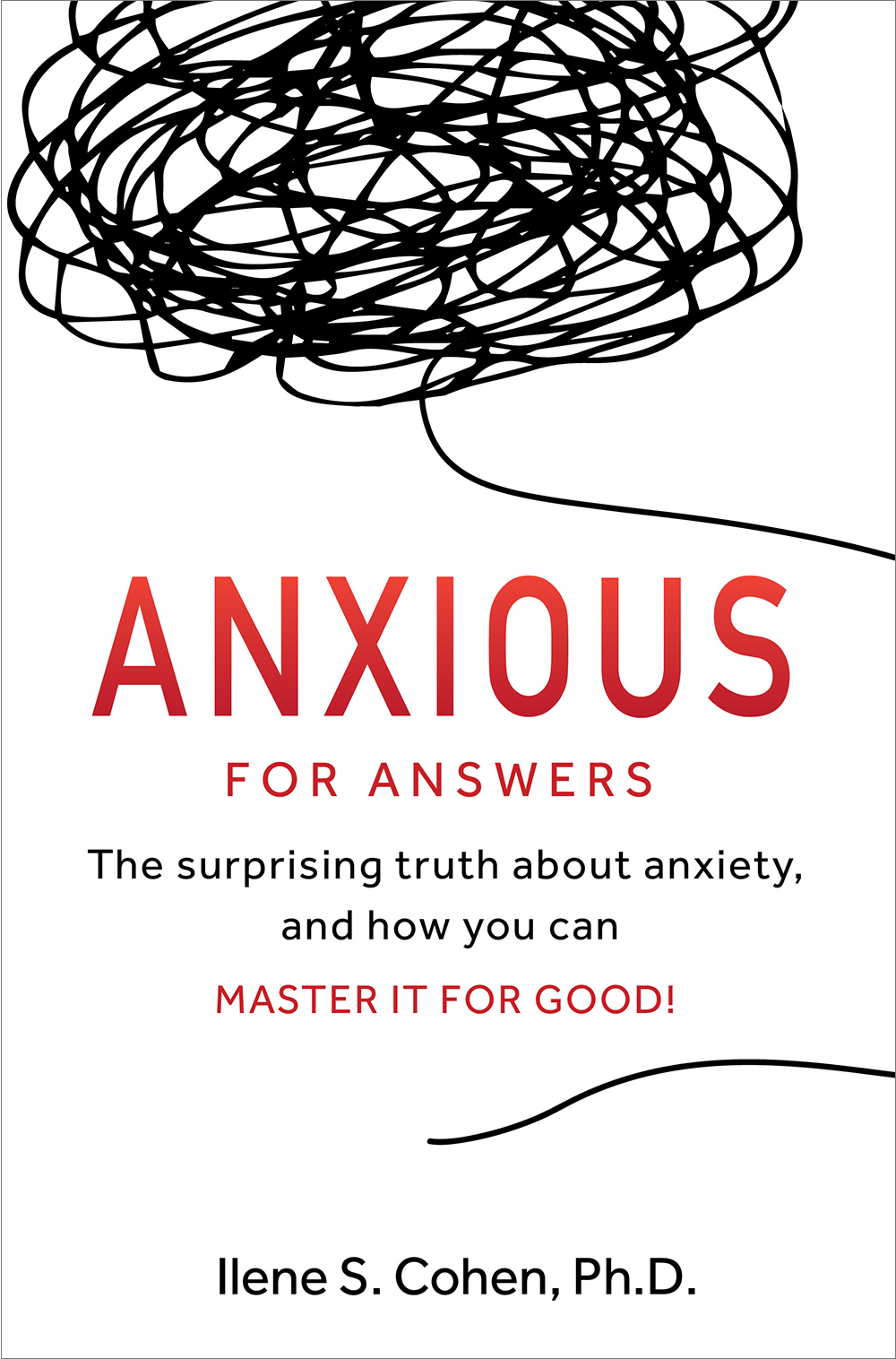 In my latest book, "Anxious for Answers: The surprising truth about anxiety, and how you can master it for good!" I take a closer look at how anxiety is a serious challenge for many.
I explain how the misconceptions about anxiety, i.e., it's a "sickness" within an individual ― only exacerbates a tough ongoing challenge for those who wrestle with it.
I show how a refreshing new understanding of anxiety offers the possibility of profound and positive changes for those willing to invest the time.
Anxious for Answers, focuses on chronic anxiety (i.e., when you're constantly anxious for no obvious reason). From many years of clinical practice with countless people I revealed the importance of putting anxiety in its context.
When you see anxiety as a "disorder," it's out of context: It's something within just you that needs to be fixed. When you see anxiety in context, you realize it's the result of interconnected forces, of which the individual is only one small part. The best news?
YOU can actually make real changes in the duration and intensity of your anxiety.
Anxious for Answers is grounded in Bowen Family Systems Theory, which, when internalized, allows people to view their anxiety through a different lens, and in turn, master it.
I have witnessed firsthand the many possibilities this "radical" approach offers:
Learn to "self-soothe"― finding the serenity within you.
Preserve your inner calm in the face of life's chaos.
Lead a less anxious, more conscious and more intentional life.
Build better relationships and make better life decisions.
Train yourself to stop reacting to old childhood "programming."
Anxiety may be a fact in your life, but with Anxious for Answers as your guide, you'll learn to better manage it while opening the door to a calmer, richer and more fulfilling life!
It's Within

You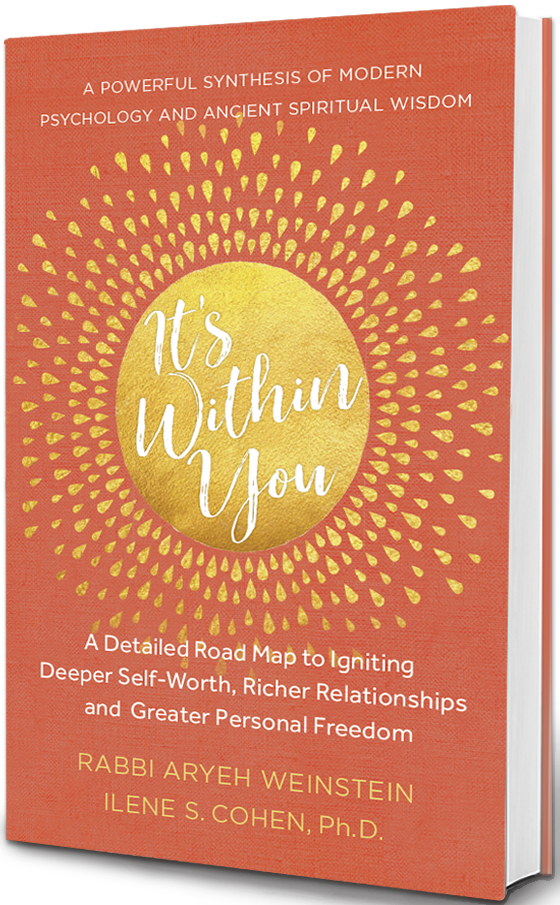 Hi again. I am Dr. Ilene, and I co-authored "It's Within You: A Detailed Road Map to Igniting Deeper Self-Worth, Richer Relationships and Greater Personal Freedom" 
In our book, we will help you explore where your self-worth is coming from; within or from without.
In our book you'll learn how to harness a new, stronger self-worth to:
Respond to real-life issues with healthy emotions and behaviors, not destructive ones.
Become the source of your own thoughts and emotions.
Stop taking the things people say about you so personally.
Easily let things go.
If you're burned out, struggling, undervalued, conflicted, invalidated, anxious, empty, angry, these are all signs that your self-worth isn't coming from within. We've all been there. Our book will guide you into living a life YOU create and direct – not one dictated by others or circumstances.
This all comes down to one simple – but not always easy – shift: Stop expecting others to change and work on changing yourself.