When It's Never About You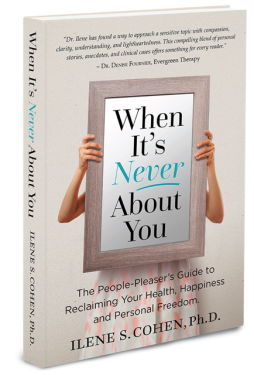 Hi. I am Dr. Ilene, Psychotherapist, blogger and professor at Barry University.
In my book, "When It's Never About You: The People-Pleaser's Guide to Reclaiming Your Health, Happiness and Personal Freedom," I take a realistic and systemic look at what it means to be a people-pleaser. Guided by real-world examples and activities, you'll learn…
How to reclaim a strong and balanced sense of self—while still being a "good person."
How to break the harmful behavior patterns that keep you from being heard, listened to and respected.
Specific strategies for transforming yourself from selfless to "self-full."
How to go from feeling "vanished" to being clearly differentiated.
How to get what you want and need—while actually earning even more respect from others.
If you're tired of disappearing from life and are ready for the "pleasing prescription," When It's Never About You will give you the tools and confidence to put yourself first, while bringing the best YOU to those who depend on you!
After years of research it is finally available!
It's Within You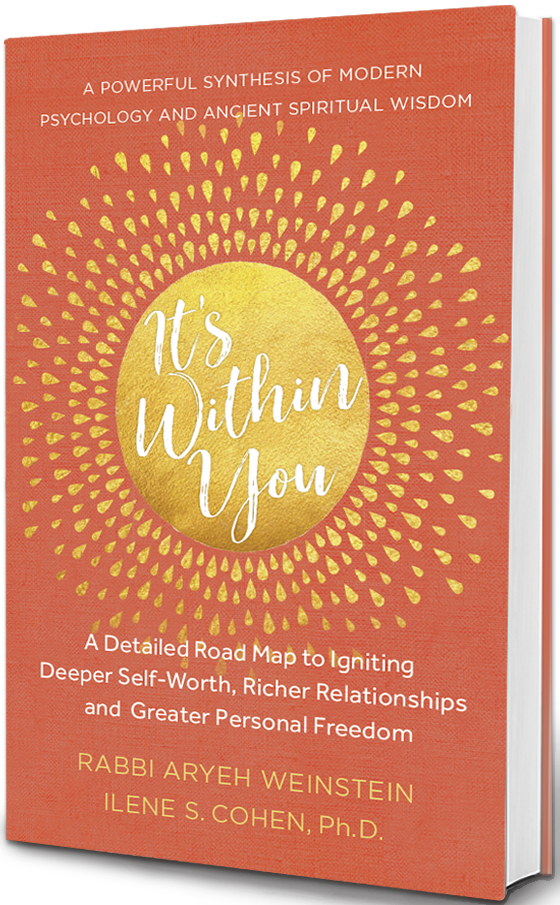 Hi. I am Dr. Ilene, Psychotherapist, blogger and professor at Barry University.
In our book, "It's Within You: A Detailed Road Map to Igniting Deeper Self-Worth, Richer Relationships and Greater Personal Freedom" we will help you explore where your self worth is coming from; within or from without. You'll learn how to harness a new, stronger self-worth to: 
Respond to real-life issues with healthy emotions and behaviors, not destructive ones.
Become the source of your own thoughts and emotions.
Stop taking the things people say about you so personally.
If you're burned out, struggling, undervalued, conflicted, invalidated, anxious, empty, angry, these are all signs that your self-worth isn't coming from within. We've all been there. Dr Ilene S. Cohen and Rabbi Aryeh Weinstein will guide you into living a life YOU create and direct – not one dictated by others or circumstances. 
It all comes down to one simple – but not always easy – shift: Stop expecting others to change and work on changing yourself.